New Zealand was baptized one of the safest countries in the world to travel in the Global Peace Index (GPI) – 2019. While the unfortunate church bombing was quite an infrequent event, but for most parts & otherwise it's a very safe country to visit even for solo woman travelers.
New Zealand is best seen on foot or via treks & trails along the country. So this article is to describe some of the best Hiking trails of New Zealand & don't forget to crunch a Kiwi on the way.
Let's commence the countdown –
Tuatapere Hump Ridge Track – It's a long 3-day trek that covers around 61 Km part. While the trek is open for most parts, there's a small break between the seasons of summer & winter. The hike starts from South coast of New Zealand all the way to Hump ridge, a sub-alpine zone. It's a stunning trek from the core of the forest. There are 2 backcountry lodges to reside (book well in advanced). It's a loop based track & out of 2 lodges one is at highest point while the other on sea level making it an ideal place to spot Hector's Dolphins. Also there is some news indicating the upgrade of Hump Ridge track as it becomes the latest to get shortlisted in Department of Conservation's Great Walks!
Tongariro Crossing – It's a medium track of 19.4 Km & should take around 5-7 hours depending on conditions. This should preferably be done during summers as winters brings snow which can be an additional jeopardy. It's not wrong to say this hike as the most wonderful 7 beautiful day hike around the world and that is precisely the reason that the trek attracts a lot of tourists. The Tongariro Crossing is part of most longstanding national pars of New Zealand & also a UNESCO dual world heritage site! The trek settles all the way from Mangatepopo Valley to place between Mount Tongariro & Mt. Ngauruhoe finally at emerald lakes going through South Crater, Red Crater & the volcanic talus.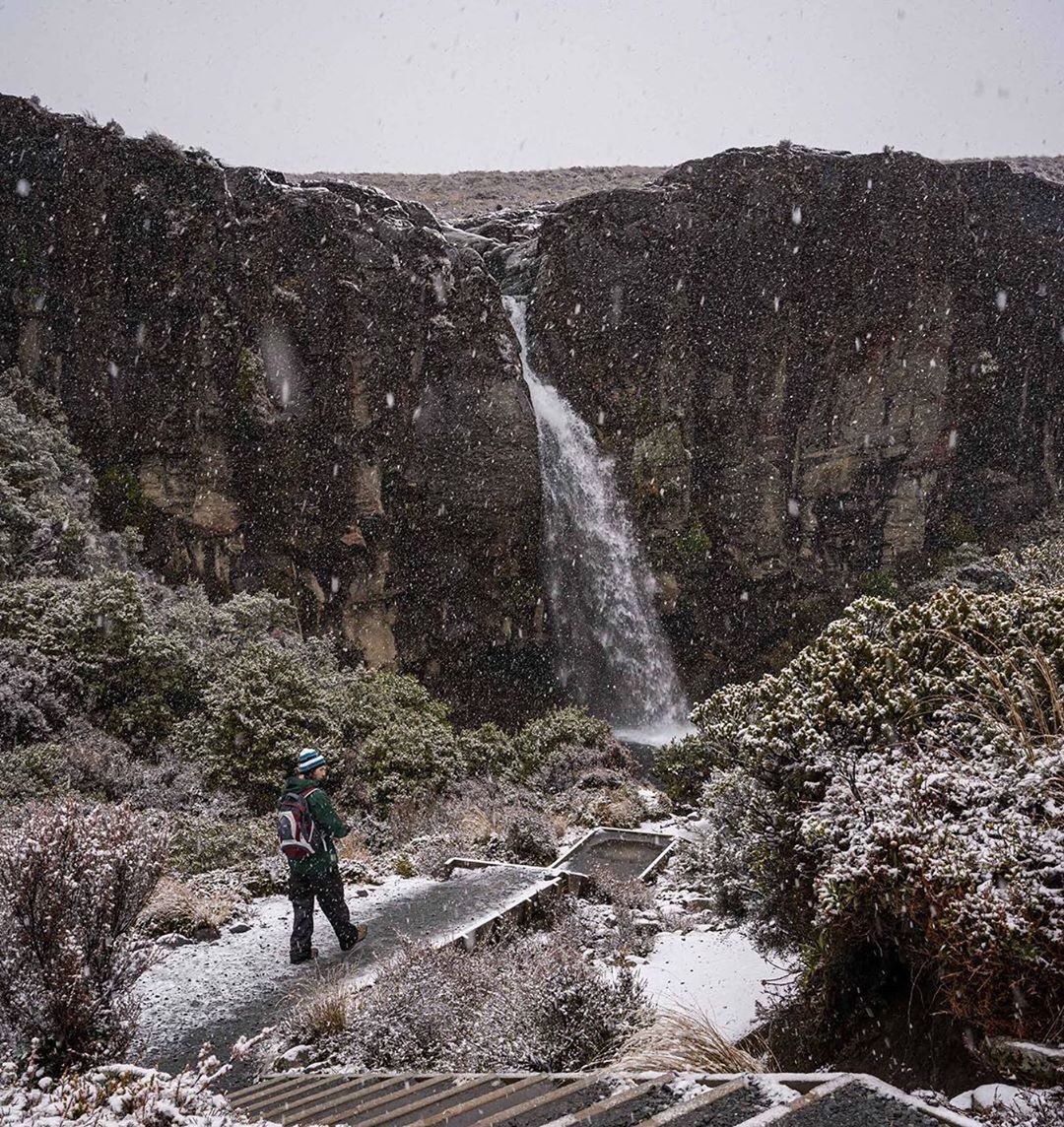 Heaphy Track – it is long trek that requires 4 days to cover around 82 Kilometer. (Quick day walks are also possible) The place is open all year. It takes one through Massive tussock downs & beautiful forests. The track is located towards western coast of South Island.
Routeburn Track – A medium longer trek & takes around 2-4 days with 32Km (single way) distance to be covered. The trek is open during October to April i.e. during the winter season & only experienced hikers are permitted. The Routeburn track is an eventual alpine escapade that takes you through meadows, massive hilly gardens & beautiful tarns.
Milford Track – A 4-day trek and around 53.5 Km long. The trek is open all year but booking takes place only from October to April (No more than 40 people can trail per day). The track is located adjacent to the Milford Sounds in the South Island. Track takes you over soaring valleys imprinted by glaciers, primitive rainforests & through a series of waterfall, a place not to miss.
These were some of the best treks across New Zealand that should not be missed. New Zealand is definitely a once in life experience that can't be let go under any cost.
Thanks for reading